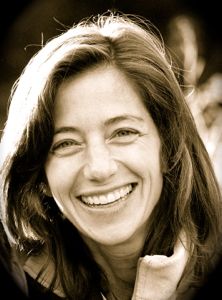 I have been practicing law for over twenty years, beginning my career as an associate in a small energy law firm in Washington DC. From there, I went to work for the District of Columbia, representing ratepayers before the Public Utility Commission, which ultimately lead to a position at the Federal Communications Commission, where I helped enforce telephone regulations on behalf of consumers. During my tenure at the Commission, I had the opportunity to mediate several disputes involving issues related to the Telecommunications Act of 1996. When I moved to Ithaca with my family, I spent two years working in private practice before deciding to return to mediation. I chose divorce mediation because I have had the sobering experience of watching family members and friends suffer through long, stressful divorces that seemed to always end poorly, creating years of continued animosity between ex-spouses and pain for the children who had to witness their parents' constant battles. Divorce does not have to be ugly. Mediation and collaborative law provide an alternative to traditional litigation that helps couples reach a resolution that does not produce extra stress, but rather works toward moving past the pain, toward an amicable settlement.
Education
JD, George Washington University Law School, Cum Laude, 1992
BA, English, Barnard College, Columbia University, 1988
Licensed to practice law in the State of New York.
Additional Training
Basic Collaborative Law Training
40 Hour Family and Divorce Mediation Training, The Mediation Center, Inc.
Professional Groups
Ithaca Area Collaborative Law Professionals
International Academy of Collaborative Practice
NYS Council on Divorce Mediation
New York State Bar Association